Janele Bergstrom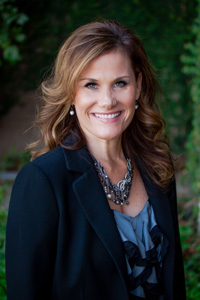 Buyer/Merchandiser
Phone: 602.636.9861
Email: j@jbergstromretail.com
Janele Bergstrom has distinguished herself as a leader and one of the premier retailers in the golf and spa industry sectors for the past 15 years. A results driven professional, she has operated as the Director of Retail for the Lyle Anderson communities for such prestigious venues as Loch Lomond Golf Club (Luss, Scotland), Las Campanas (Santa Fe, New Mexico), Hokuli'a (Kona, Hawaii) and Superstition Mountain (Metro Phoenix, Arizona).

She has been recognized as one of the "Top 25 Retailers" in the country by Golf World Magazine. She has operated the retail programs for PGA, Senior PGA, European and LPGA tournaments such as the Tradition, a major championship on the Champion PGA Tour, the LPGA Safeway International, as well as the Barclays Scottish Open.

Janele is the owner of J Bergstrom Retail, LLC. She is married with two teenage daughters and resides in North Scottsdale.