Charles Schwab Cup Tournament

2020 Charles Schwab Cup
Championship

November 4 – 8, 2020
#SchwabCupFinale
________________________________________________________________________

August 4, 2020
Dear Charles Schwab Cup Championship Community:
I am writing you to give you an update on this year's Charles Schwab Cup Championship which will be played at Phoenix Country Club on November 4 - 8, 2020. As we have all experienced, our current times are presenting us with significant challenges. Adding more complexity to our situation is the underlying concern that due to COVID, sports might not be played at all and if they are played, it could be without fans.
Though the thought of returning to golf amidst a pandemic may be intimidating, we are met with assurance and look to the success made so far on the PGA TOUR , as they have certainly been an industry leader in navigating a safe return to live competition, not only in golf but across all major league sports. We will follow advisement and protocols set in place by PGA Tour Commissioner Jay Monahan, President of PGA Tour Champions Miller Brady and various PGA TOUR leadership whose sole mission is to keep professionals, sponsors, club members, volunteers and tournament staff safe while hosting an event in this climate.
At the end of May, PGA TOUR Champions informed us that the 2020 and 2021 seasons will be combined to form one season. The tournament will be played as a 54-hole tournament with two days of Pro-Am and the field will increase to 81 players. The tournament will return to its original format in 2021.
The Official Pro-Am will be held Wednesday, November 4th and Thursday, November 5th
The tournament broadcast on the Golf Channel will continue as planned, with eight hours of airtime over the three competition days, November 6-8th.The broadcast airs not only across the United States, but also in nearly 200 countries around the globe
In summary, executing the 2020 tournament will enable the event to continue to give back to the community and the many charities we support. Over the years, the tournament has helped generate more than $5 million for local charities, and we look forward to growing that figure this year.
Stay tuned for more information to come as we get closer to the event. As always, we thank you for your support.
Stay well,
Tiffany Nelson
Executive Director
Charles Schwab Cup Championship
________________________________________________________________________
CHARLES SCHWAB CUP PRO-AM

CLICK HERE
To Register Online
________________________________________________________________________
________________________________________________________________________
2020 Volunteer Registration is LIVE and OPEN to the PUBLIC
________________________________________________________________________
On behalf of the PGA TOUR Champions and the Charles Schwab Cup Championship, we look forward to seeing you November 4 - 8. The Charles Schwab Cup Championship will be held at Phoenix Country Club in Phoenix, Arizona from November 2 – 8, 2020. This is the event's fourth year at this historic venue, and we are excited to continue growing our partnerships within the local Phoenix and Scottsdale communities.

Annually, the Charles Schwab Cup Championship features the top 36 Charles Schwab Cup points leaders, competing for the PGA TOUR Champions most coveted title: Charles Schwab Cup champion. However, due to COVID-19, the 2020 Charles Schwab Cup Championship will be converted to a regular season event, featuring an expanded field of 81 players and an additional pro-am day scheduled for Thursday, November 5.

As is always the case, but especially with exponential players and pro-am guests arriving to Phoenix Country Club in 2020, the volunteer force will be a vital part of our success and we thank you for your interest in supporting professional golf in Phoenix.
CLICK HERE
To reserve your place as a 2020 Volunteer for the Charles Schwab Cup Championship
BE PREPARED to enter the following information –
Personal contact information (Name, Address, Phone, Email, Nickname, Birthdate)

Emergency contact name and phone number

Preferred committees (top 3) – volunteer committee descriptions are located on the volunteer website (

http://volunteers.charlesschwabcupchampionship.com/registration/committees

)

Availability of shifts you can work during tournament week (yes, can you change with your chairman)

Credit card information

Apparel information – Greg Norman (volunteer polo and jacket, additional special outerwear (for purchase) and AHEAD (ballcap, visor, bucket hat, straw hat)
Can't wait to have your support again and join our team for another awesome season ending event.
For tournament questions – Kristi Lee Fowlks @ KristiLeeFowlks@pgatourhq.com
---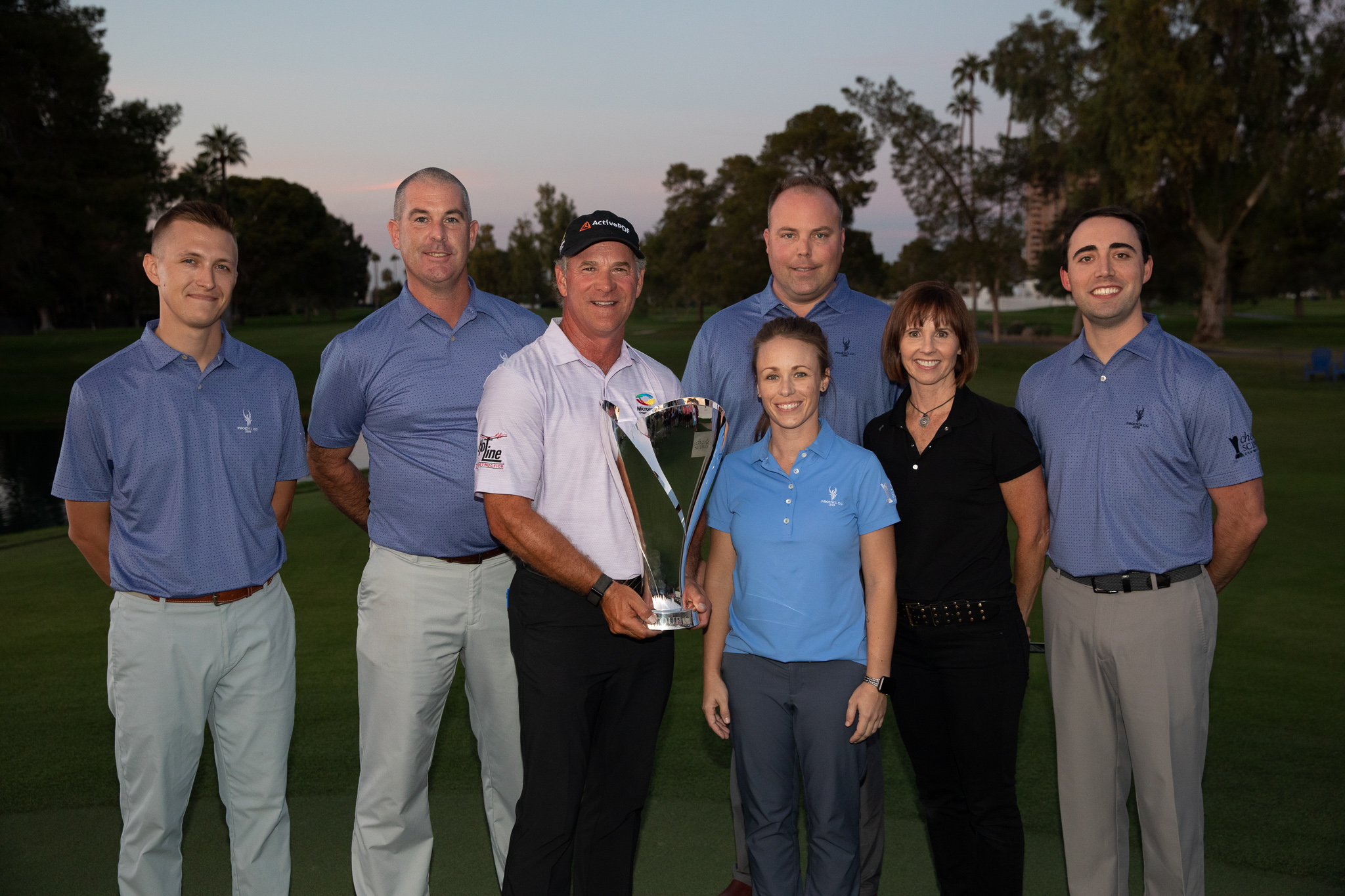 ---
---
---
---