CSC Championship

2020 Charles Schwab Cup Championship
November 4–8, 2020
#SchwabCupFinale
#PCC1899
Though the thought of returning to golf amidst a pandemic may be intimidating, we are met with assurance and look to the success made so far on the PGA TOUR, as they have certainly been an industry leader in navigating a safe return to live competition, not only in golf, but across all major league sports. We will follow advisement and protocols set in place by Jay Monahan, Miller Brady and various PGA TOUR leadership whose sole mission is to keep professionals, sponsors, club members, volunteers and tournament staff safe while hosting an event in this climate. With that said, I wanted to share with you the information that we have right now and what this information means in regards to PCC and this year's Charles Schwab Cup Championship.
At the end of May, PGA TOUR Champions informed us that the 2020 and 2021 seasons will be combined to form one season. This decision has several implications for this year's tournament including the following:
field increases from 36 to 81 players

it will be a 3-day tournament of 54 holes (November 6 - 8) vs. a 4-day tournament of 72 holes in 2019

2-days of pro-ams (November 4 - 5) vs. a 1-day pro-am last year
the tournament will return to its 2019 format in 2021
Since the news shared by the PGA TOUR Champions in May, we have also been informed of the following changes:
hospitality (cabanas and chalets) have been removed from this year's tournament

the 2020 Charles Schwab Cup Championship will be held without spectators as well as all PGA TOUR Champions events for the remainder of this season



As a result of these COVID related changes, the only selling opportunity left for the Club is pro-am foursomes, and with 2 days of pro-ams there are plenty of foursomes to be sold! The pro-am foursomes will be priced at $10,000 / foursome for PCC Members and $14,000 for non-members.
Included with your foursome are:
(4) four parking passes for the day you play

an enhanced gift package for each pro-am participant

food and beverage the day you play



The discounted price of $10,000 per foursome is a special offer for this year only with which we hope to create Member excitement. Also, it is important to highlight, that if for any reason the pro-am does not occur, all purchases for 2020 can be applied to the 2021 championship or be fully refunded.

This is all the current information we have to date and a lot to process, but the Sales Committee and Board felt it was important to be in front of this issue, and to keep our Members up to speed the best we can. Though, we can and should expect that the landscape will continue to change, you have our commitment to be transparent with you on any future impacts there will be with the tournament. Additionally, should COVID conditions improve by the date of our tournament and if the appropriate health organizations and the PGA TOUR Champions approve, there could be an opportunity to allow for PCC Members to be spectators at the tournament. Obviously, this decision, if made, would occur much closer to the tournament date.


Should any of you desire to receive more information, please reach out to Andy McCain, Dan Budzius, Courtney LeVinus, or one of the Schwab Cup Sales Committee Members: John Heitel, Beau Lane, Bill Langer. John Spensieri, Justin Lutz, Garrett McKnight, Stephen Scott, Noel Powell, Dave Berg or Gerald Deetz. They have all been strong supporters of the tournament and more importantly great advocates for our Club.

________________________________________________________________________
CHARLES SCHWAB CUP PRO-AM
CLICK HERE
To Register Online


________________________________________________________________________
The 2020 Charles Schwab Cup Championship Volunteer Registration will open on Tuesday, March 10. This registration will be exclusively only open to 2019 returning volunteers until April 13.

Registration will be LIVE TUESDAY, MARCH 10 at 10 AM ARIZONA TIME.
An email will be distributed the night before with instructions on how to register as a 2019 returning volunteer so you receive the $55 volunteer registration fee versus $60. This special early offer is valid until April 13.
BE PREPARED to enter the following information –
Personal contact information (Name, Address, Phone, Email, Nickname, Birthdate)

Emergency contact name and phone number

Preferred committees (top 3) – volunteer committee descriptions are located on the volunteer website (http://volunteers.charlesschwabcupchampionship.com/registration/committees)

Availability of shifts you can work during tournament week (yes, can you change with your chairman)

Credit card information
Can't wait to have your support again and join our team for another awesome season ending event.
Starting April 13, the tournament will launch the registration link to the public and open registration to all.


Kristi Lee Fowlks
Tournament Services Manager | PGA TOUR
480-237-2100 x 14
_________________________________________________


______________________________________________________________________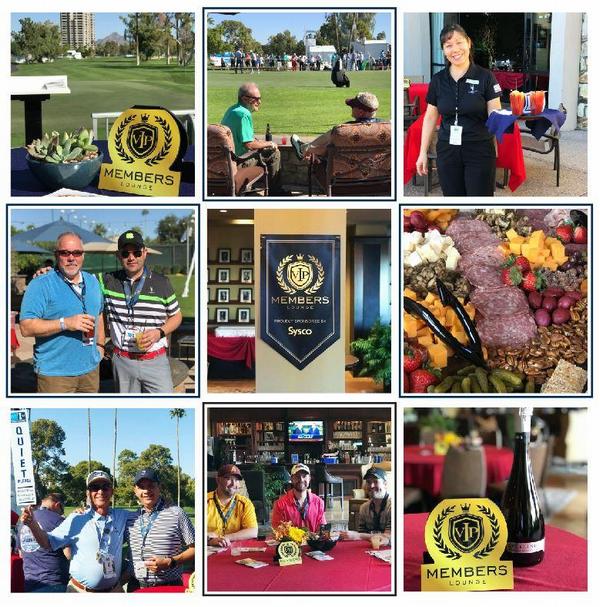 ______________________________________________________________________
For information please visit the official tournament website at www.schwabcup.com or visit our pages on Facebook, Twitter and Instagram #SchwabCupFinale
For more information on how to get involved with the Charles Schwab Cup Championship, please contact Danielle Russell at 480-237-2100 x19 or daniellerussell@pgatourhq.com
The Volunteer Committee is looking for additional volunteers, specifically for Hospitality and Pro-Am day. Please contact Kristi Lee Fowlks at kristileefowlks@pgatourhq.com
---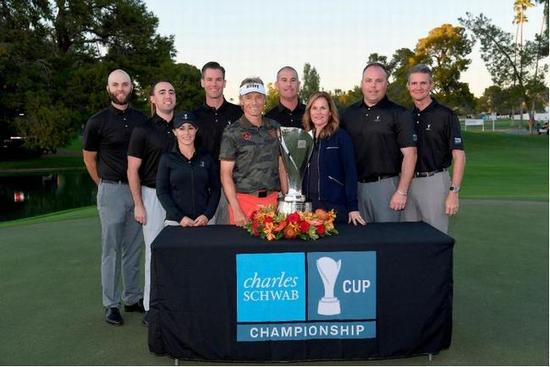 ---
---
---