CSC Championship

2020 Charles Schwab Cup Championship
November 4–8, 2020
#SchwabCupFinale
#PCC1899
How the Charles Schwab Cup Championship
benefits the Phoenix Country Club

FIANCIAL BENEFITS



Over $1,000,000 has been raised for our Club YTD (2017-2019)


GOLF COURSE IMPROVEMENTS

2018: Range Tee expansion and the lengthening/widening of hole #2 tee box.


CHARITABLE COMPONENTS

2017-YTD, the PGA Tour Champions has donated a percentage of their "on course F&B sales" to the Phoenix Country Club Foundation. Through this effort, the PCCF has been able to grant over $57,000 to local charities, including North High School, Elevate Phoenix, The JGAA ( Junior Golf of AZ Assoc.) and the Executive Council of Greater Phoenix (Boys and Girls Club) and Xavier College Preparatory High School (includes expected grants in 2020).

Tickets for Charity: in 2018-2019, the PGA Tour Champions raised over $700,000 for local charities through their Tickets for Charity program.

The Charles Schwab Cup Championship is shown in over 226 countries. In 2018, 19.2 million viewers tuned in to watch the championship. The tournament is responsible for a number of new members joining our Club over the past three years.
HOW YOU CAN HELP!

Please see the link to the CSCC sales deck which details hospitality, ProAm and sponsorship opportunities for our Members and non-members. Please reach out to Danielle Russell or our sales team with any all sales leads that you can think of. Danielle or our team will then close that sale!

Contact Info: @daniellerussell@pgatourhq.com


2020 Phoenix Country Club Charles Schwab Cup Sales Team
David Berg, Gerald Deetz Jr., John Heitel, Bryan Kleinlein, Bill Langer, Beau Lane, Justin Lutz, Andy McCain, Garrett McKnight, Noel Powell, Stephen Scott, John Spensieri
_____________________________________________________
VOLUNTEER INFORMATION
The 2020 Charles Schwab Cup Championship Volunteer Registration will open on Tuesday, March 10. This registration will be exclusively only open to 2019 returning volunteers until April 13.

Registration will be LIVE TUESDAY, MARCH 10 at 10 AM ARIZONA TIME.
An email will be distributed the night before with instructions on how to register as a 2019 returning volunteer so you receive the $55 volunteer registration fee versus $60. This special early offer is valid until April 13.
BE PREPARED to enter the following information –
Personal contact information (Name, Address, Phone, Email, Nickname, Birthdate)
Emergency contact name and phone number
Preferred committees (top 3) – volunteer committee descriptions are located on the volunteer website (http://volunteers.charlesschwabcupchampionship.com/registration/committees)
Availability of shifts you can work during tournament week (yes, can you change with your chairman)
Credit card information
Can't wait to have your support again and join our team for another awesome season ending event.
Starting April 13, the tournament will launch the registration link to the public and open registration to all.


Kristi Lee Fowlks
Tournament Services Manager | PGA TOUR
480-237-2100 x 14
_________________________________________________


IMPORTANT INFORMATION AND LINKS
Tracking of the Top 36 Money List
Prohibited / Permitted Items
Security Policies
Member Guide
Schedule of Events & PCC Hours of Operation
______________________________________________________________________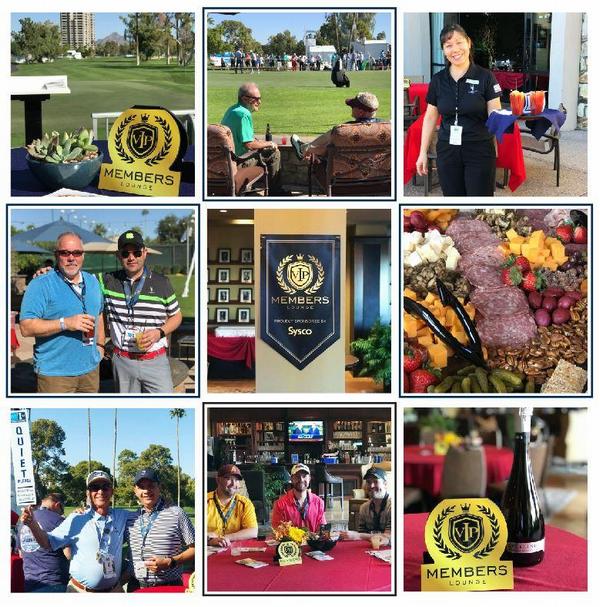 ______________________________________________________________________
For information about corporate sponsorship opportunities, to become a volunteer or for ticket information, please visit the official tournament website at www.schwabcup.com or visit our pages on Facebook, Twitter and Instagram #SchwabCupFinale
For more information on how to get involved with the Charles Schwab Cup Championship, please contact Danielle Russell at 480-237-2100 x19 or daniellerussell@pgatourhq.com
The Volunteer Committee is looking for additional volunteers, specifically for Hospitality and Pro-Am day. Please contact Kristi Lee Fowlks at kristileefowlks@pgatourhq.com
---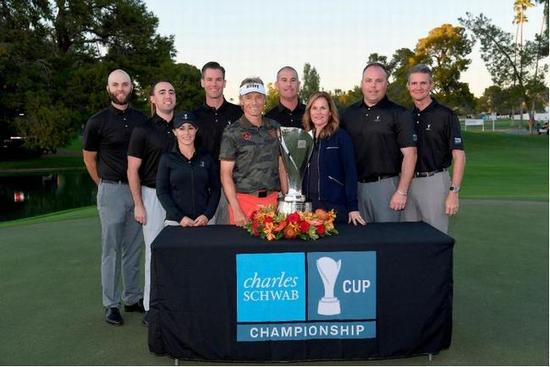 ---
---
---